Sep 27, 2022
ISFD Announces Libby Langdon as Keynote Speaker for 2022 Pinnacle Awards Gala
ISFD also extends a special thanks to expert industry judges for their commitment to designers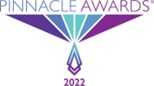 High Point, N.C. Sept. 27, 2022 — The International Society of Furniture Designers (ISFD) has selected interior design icon, author, product designer and makeover television personality, Libby Langdon, as the keynote speaker for the organizations' 26th annual Pinnacle Awards, the industry's highest design honor. The gala reception and awards ceremony, where winners from 20 design categories will be revealed, takes place Monday, Oct. 24 at the Nido and Mariana Qubein Arena and Conference Center on the campus of High Point University. Tickets are available by visiting the Pinnacle Awards Gala website.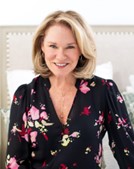 Known as the creative force behind the New York City-based design firm Libby Interiors, Langdon also travels the country presenting her home décor seminars about all things design to consumers, design professionals, and retailers. She is famous for her "Easy, Elegant, Everyday Style," as well as her licensed home furnishings collections, including lighting for Crystorama, rugs for KAS, artwork for Paragon, a complete home collection of upholstery and case goods for Fairfield Chair, and accessories for A&B Home. Her interior design work and home products have been featured in leading shelter magazines, including Architectural Digest, House Beautiful, Traditional Home, Hamptons Cottages & Gardens, Better Homes and Gardens, and Woman's Day. Langdon has been a regular design expert on NBC's TODAY Show, HGTV's Small Space, Big Style, The View, The Rachael Ray Show, The Early Show and NBC's Open House. She also serves on the Boards of the Sustainable Furnishings Council and The Bienenstock Library.
The industry authorities who served as this year's all-star judging panel were tasked with reviewing the highly competitive Pinnacle Awards entries and selecting the best from each of 20 home furnishings categories. The 2022 judges are:
Andrea Banda, Vice President of Merchandising, Rooms To Go
Michelle Castagna, IFDA Florida Chapter President
Scott Coley, Independent Product Designer and ISFD Board Member
Diane Falvey, Editor in Chief, Furniture, Lighting & Décor
Susan Inglis, Resident Expert & Educator-in-chief, Sustainable Furnishings Council
Andrea Lillo, Executive Editor, Designers Today
Lewis Mabon, Independent Product Designer and ISFD Board Member
Kristen Moonjian, Director of Home Interiors + Design, Fashion Snoops
Jennifer Nutt, Senior Furniture Buyer, Rooms To Go Baby, Kids & Teen
Chris Rayle, VP Case Goods Product Development, Rooms To Go
Katherine Shoaf, Director of Merchandising and Sales, Radiate Textiles
Julie Talbert, Merchandiser Stylist, P/Kaufmann
Marcia Weiss, Director of the Fashion & Textiles Future Center, Director of Textiles Future Center, Director of the Textile Design Programs and the Harold Neuman Textile Design Chair at Philadelphia University and Thomas Jefferson University
The Pinnacle Awards judges selected the finalists and then, after extensive review, will name the ultimate winning designs. The winning products will be promoted to retailers in the U.S. and around the world. In some cases, winning a Pinnacle Award has helped launch design careers and elevated manufacturers to new levels of recognition. Winning products will also have the right to feature the 2022 Pinnacle Awards logo on all related media, collateral, and packaging.
The 2022 Pinnacle Awards sponsors are: Continental Hardware, Elements Studios, Furniture Design Studios, Furniture Today, High Point Market Authority, International Market Centers, Kendall College of Art and Design of Ferris State University, Legget t & Platt, and Sherwin-Williams. Also, thanks to High Point University and the International Textile Alliance (ITA) for their continued support.
---
The International Society of Furniture Designers (ISFD) is an association advocating for outstanding design and the furniture designers whose creativity drives the industry's engine. They seek to elevate the role of design and designer through networking, mentorship, and professional development opportunities, and continuously promote, advance, and support the profession of furniture design and its positive impact.
With professional and student members around the world and across the country, their diverse professional membership specializes in residential and contract furnishings and accessories. More information about ISFD and their awards programs, please visit their website, ISFD.org. You can also follow them on Instagram, Facebook, YouTube, LinkedIn and Twitter.