May 9, 2022
Nice Link to debut largest collections to inspire big upholstery refresh
Nice Link to debut largest collections to inspire big upholstery refresh
HIGH POINT (May 9, 2022) – Nice Link Home Furnishings, one of the largest suppliers of fabric upholstery in the industry, will make its largest introduction at the upcoming Interwoven, formerly Showtime market, May 22-25.

Nice Link's new collection of body cloths this season include fine chenille and unique novelty yarns woven on updated solid and spaced dyed warps. The selection of 26 body cloths offer a vibrant velvet, intricate chevron, textured twill, organic and menswear looks in a range of colors from neutrals to fresh emerging colors.

"This is an aggressive introduction of 26 new body cloths, which is twice what we usually debut, because we feel the marketplace is ready for a big refresh at retail," said Doug Henderson, vice president of residential upholstery fabrics at Nice Link.

The body cloth collection includes a printed velvet that reduces tracking while also giving a washed, unique textured look, and a faux suede with minimal tracking with the highly popular Nubuck leather look.

Nice Link will debut four inspired collections that capture home interior trends and the modern lifestyle.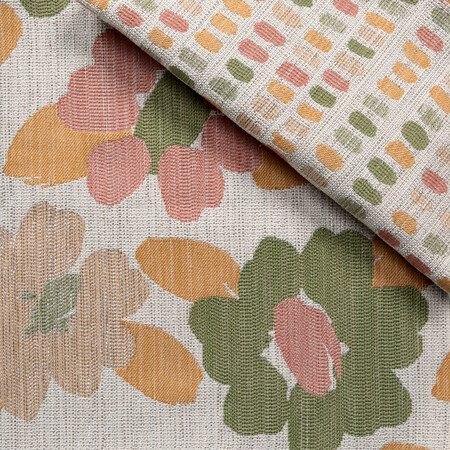 The Modern Vintage collection gives us a feeling of nostalgia, comforting us in times of uncertainty, and an appreciation of the luxury and splendor of design from the past. Patterns in the collection are filled with historical referenced but updated with a modern sensibility. Bold and playful patterns Eta and Emily exude a retro vibe. Eta is a modern floral with vintage appeal with its detailed weaves and fresh springtime-inspired colorway. Pattern Emily is the perfect complement featuring a pattern of hand-painted brushstrokes.
The Positive Mood collection tells a bold story of abstract artisty, irregular geometrics, and contrasting textures to create dramatic accent pieces. It gives a cutting-edge feel of contemporary designs with strong silhouettes, defined lines and unexpected color combinations. Printed velvets Optimistic and Sumptuous work perfectly together for contemporary interiors. Gold accents add a touch of luxe to Optimistic, a stunning abstract watercolor. Sumptuous, featuring a subtle striae and soft hand, is the epitome of elegance.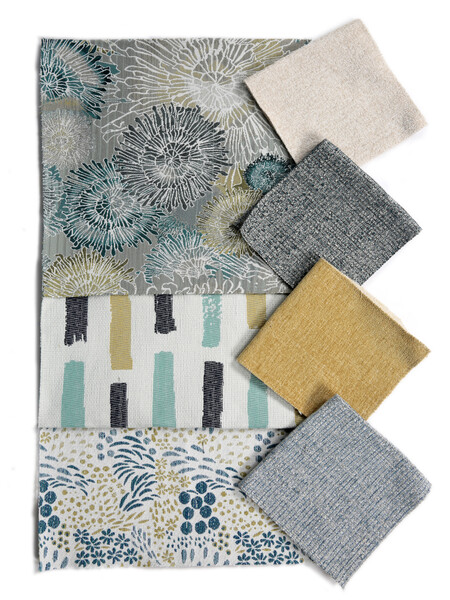 Strong, graphic motifs with bold color combinations can be found in Urban Revival, a collection that appeals to young design-driven consumers living in modern dwellings. Influenced by visual thems found in city living from architecture, tiles, shop windows displays and flower markets, patterns include sinuous lines, amorphous shapes, stripes and checks range from small and compact to large scale designs.

The Return to Nature collection brings the beauty and benefits of nature into the home, drawing from botanical influences by layering leaf and floral motifs with organic shape and textures. The collection creates a harmonious story with vivid colors and a feeling of kinship between interior and exterior spaces. Nice Link showroom is located in the historic Market Square Textile Tower, 10th floor.
---

About Nice Link Home Furnishings
Nice Link Home Furnishings is a vertically integrated operation with 1,700 skilled employees across a 1.5-million-square-foot campus in Haining, China. Its world-class operation includes a fabric mill with an in-house team of international designers, cut and sew fabric and leather, and 20 lines of upholstery manufacturing that serve many of the top U.S. manufacturers and retailers.