May 9, 2022
Uf Select: Global leader in performance fabrics Ultrafabrics launches its first offering made in North America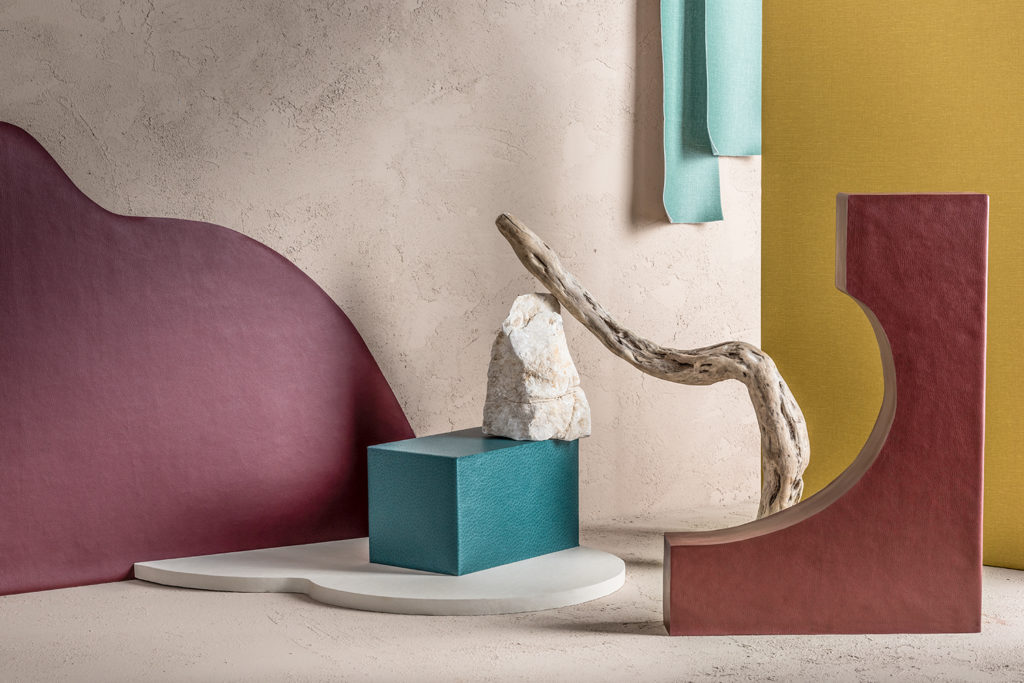 Ultrafabrics, the world's finest animal-free performance fabric producer, has launched a new offering called Uf Select, a North American-made collection with an inaugural offering of three different lines of fabric.

This newest incarnation in the Ultrafabrics world comes as the company, which leads in 11 different markets worldwide, continues to invest and innovate in key verticals. Barry Silverman, Vice President of Brand and Marketing, says of the new chapter. "We developed Uf Select as a brand that will expand our creative abilities in the hospitality, fashion, residential, recreational vehicles and workplace markets. We have a new manufacturing partner in Mexico that will deliver against our mandate for quality, while offering specifiers greater speed-to-market, a price advantage and customization options."

With a fresh take on creativity and performance, Uf Select provides new options for today's competitive and time-sensitive projects. Uf Select's curated selection of soft and creative fabric textures and colors are all inspired by traditional Mexican handicrafts. The three lines in the collection are: Lino, Montage and Impasto and explore artisan textures and elements that have not been available on any Ultrafabrics offering thus far. They can withstand regular cleaning and disinfection, including bleach solutions, and each fabric has 10-week hydrolysis resistance and is REACH Compliant.

Carrying over the craftsmanship manufacturing process and premium ingredients that are core to Ultrafabrics was crucial to the creation of this new offering. Jennifer Hendren, Senior Director of Product Development elaborates: "We were very selective when seeking out a mill partner, hence the name Uf Select. This partnership allows us to provide new and creative options while maintaining the premium performance and haptics standards we have pioneered for over 20 years."

She continues: 'This new offering has a life of its own within Ultrafabrics, and similar to our deep connection with our manufacturing team and culture in Japan, Uf Select has an equally meaningful connection and inspiration with our partners in Mexico. It maintains the same core values, but Uf Select is going to joyfully and boldly explore colors, patterns and textures. Keep your eyes on this space, as we are excited to explore the Uf Select world of opportunities."

THE COLLECTIONS

Lino Montage Impasto

Lino emulates a printed two-tone woven linen fabric and is inspired by finely cut linoleum printing. It creates the impression of a textile weave with its refined crosshatch design. Its textural aesthetic and soft touch are brought to life with an assortment of foundational neutrals and on-trend colors, ranging from classic blues to fresh greens that pop. With a versatile and sizable palette of 18 shades, Lino will easily fit into any design aesthetic. Montage offers a natural and subtly distressed look. Its surface mimics a collage, with a weathered texture that is both soft and rich. Rooted in timely neutrals, Montage's impressive palette includes warm red tones and shades influenced by nature. All 18 colors will add an organic and natural look to any design project. Impasto is an impressive textile that balances a classic appearance with strong visual impact. The combination of these two aesthetic elements, alongside a palette of 12 transitional and rich hues, enhances its presence to add notable style.