Feb 3, 2022
Ultrafabrics and TENCEL™ announce brand partnership, setting an industry benchmark in sustainability and transparency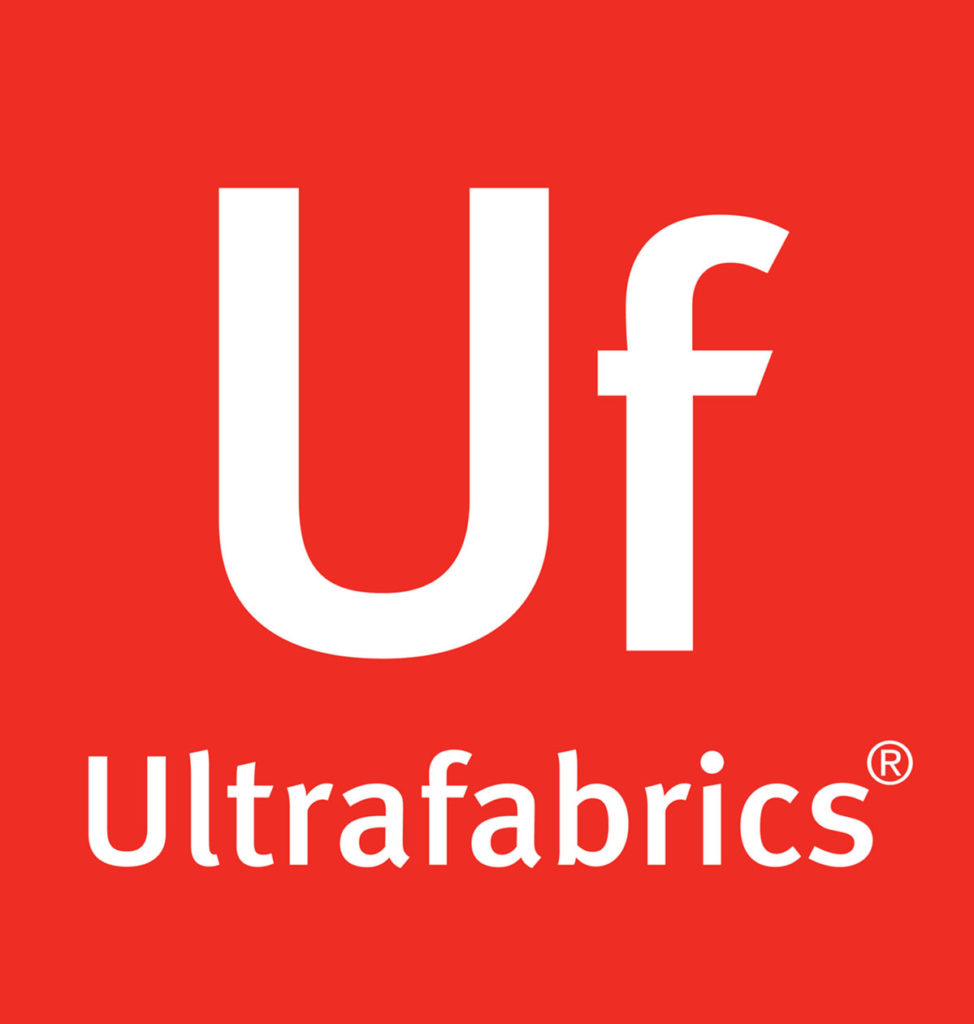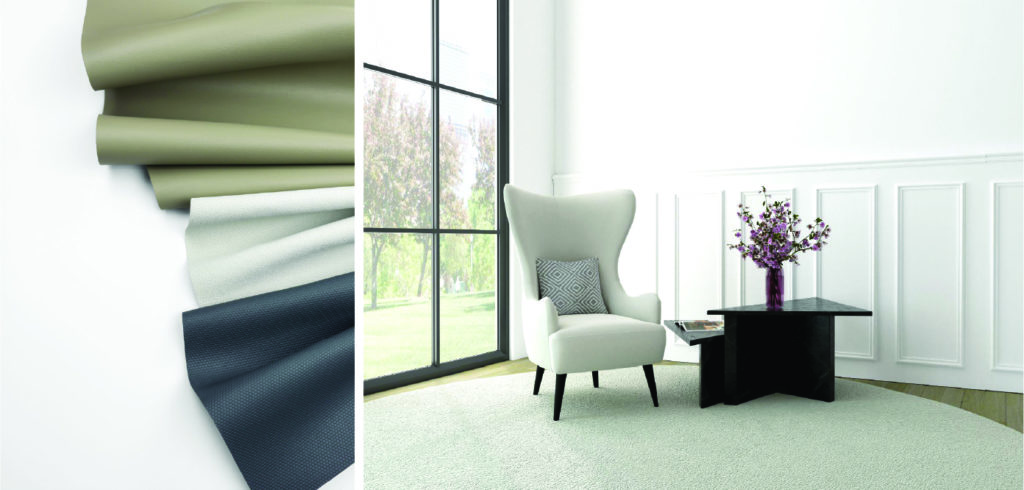 Ultrafabrics, the global leader in animal-free performance fabric, is proud to announce its partnership with Lenzing AG, an industry leader in the production of sustainable wood-based fibers. The partnership will see Ultrafabrics as the first and only polyurethane material to incorporate LENZING AG's TENCEL™ Modal fibers as a backcloth in its collections with 100% reinforced rayon.

Ultrafabrics is on a mission towards sustainability in all aspects of its business. By 2030, it aims to have 100% of its entire product portfolio across 11 markets made of 50% rapidly renewable and/or recycled materials. It's a bold target that will support the brand's larger goal of creating materials for the future through a more circular design process.

Ultrafabrics chooses to work with TENCEL™ branded fibers to help us reach our ambitious sustainability goals. TENCEL™ Modal fibers are mainly manufactured from beech wood, sourced from FSC (Forest Stewardship Council) and/ or PEFC (Programme for the Endorsement of Forest Certification) certified sustainable forests in Austria and neighboring countries. Numerous Lenzing innovations have been integrated in the production of TENCEL™ Modal fibers, to make the process environmentally responsible. Lenzing strives to safeguard resources for future generations by the use of renewable energy and by the recovery of process chemicals. This partnership supports our use of renewable resources.

Jennifer Hendren, Senior Director of Product Development with Ultrafabrics, says of the partnership, "We are pleased to be aligned with the TENCEL™ brand and the Lenzing AG family, a bold company with equally ambitious sustainability goals. They share our focus on bringing our sustainability journey to the forefront, without sacrificing quality or product integrity. We partner with big thinkers and take pride in bringing trust in both our brands to our global audience."

Lenzing AG's Head of Global Business Development for Home, Ebru Bayramoglu, adds: "We are very happy to see our fibers on different textile products. Ultrafabrics developed a selection of products by using our TENCEL™ fibers as a very good alternative to industry-standard solutions. The journey to sustainability is a long marathon, not a sprint, and evolutionary change should always begin with actionable steps toward the goal of reducing a brand's environmental impact."

Transparency is key

Ultrafabrics continues to invest in transparent partnerships, processes and ingredients to ensure its customers can continue to build trust in the brand. The partnership with Lenzing AG and TENCEL™ fibers is one built on more than quality and performance. As a company, Lenzing AG furthers its ethical credibility with its transparency, which aligns with where Ultrafabrics is going with all its partners.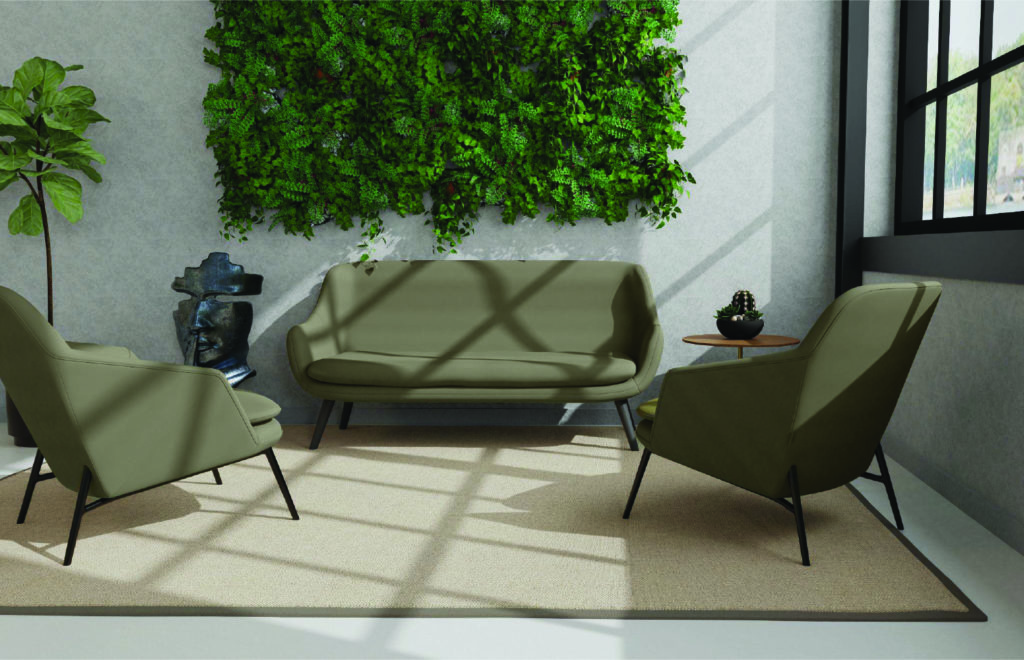 Every backcloth is not built the same

Ultrafabrics' competitors in the coated fabric realm all include a backcloth. However, many have a knit or non-woven substrate. Beyond the sustainability component that TENCEL™ Modal fibers bring to the table, the premium woven aspect adds to the performance and durability Ultrafabrics customers expect.

Beyond its botanic origins, the TENCEL™ Modal backcloth allows Ultrafabrics' products to maintain their soft and natural drape, support body temperature regulation and contributes to the brand's industry-leading long-lasting softness. It also offers a superior structural foundation for Ultrafabrics' products, and upholsterers can trust an easy, successful application and overall dimensional stability to each furniture piece or vertical surface.

The following Ultrafabrics collections include this backing, representing 33% of their entire product portfolio:

Dwell, Eco Tech, Geom, Pearlized, Ultraleather, Ultraleather Pro
---
ABOUT ULTRAFABRICS

Ultrafabrics produces a range of premium, animal-free materials that is reshaping the world of performance fabrics. Crafted in its Japanese mill using the proprietary production process, Takumi (meaning artisan) Technology, the company's passion is the creation of unrivaled sensorial experiences.

Ultrafabrics' continuous investment in innovation, research and development has resulted in a range of polyurethanes suitable for both indoor and outdoor use. The brand's growing client list of luxury brands spans many industries, from residential and contract furniture, to upholstery for cars, yachts, airlines, and private jets.

www.ultrafabricsinc.com

ABOUT LENZING

The Lenzing Group is an international fiber producer headquartered in Lenzing, Austria. Lenzing is a world leader in producing sustainable wood-based fibers which are used in the textile and nonwovens industries.

TENCEL™ is trademark of Lenzing AG

For further press information or high-resolution images:

UK/Europe: Christine Samuelian, Friends & Co: +44 (0) 7808 721 308, christine@friendsandco.co.uk
North America: Michelle Auer, Friends & Co: + 1 416 550-4047, michelle@friendsandco.co.uk