Sep 22, 2023
Ultrafabrics announces partnership with 2022 Sustainable Design Summit
Shaping sustainable interiors for land, sea and air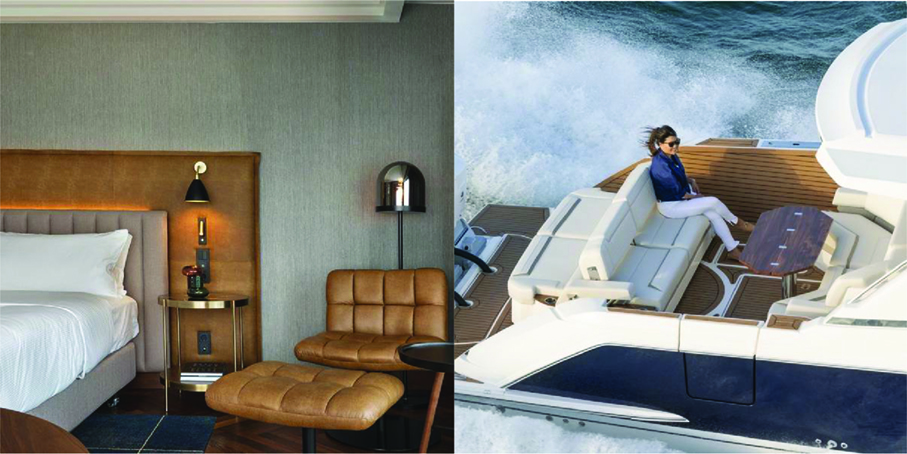 Ultrafabrics, the global leader in performance fabric across 11 markets, is proud to announce its platinum sponsorship of the Sustainability Design Summit on 29 November 2022, The Brewery London. The Summit (SDS) brings together brand owners, designers, and trusted suppliers from across cruise, hotel, and aircraft interiors to cross-pollinate ideas alongside leading sustainability experts.
Taking place on 29 November 2022 at The Brewery London, SDS is the first event of its kind to unite these three sectors to discuss sustainability as it dominates conversations and market drivers.
Through expert-led keynotes, interactive breakout sessions, a gallery of sustainable products, and networking, Sustainable Design Summit provides its audience with the tools to educate, guide, and inspire each industry. Topics include common challenges across sea, air and land-based interiors, circular design, sustainability infrastructure and sustainable decision-making.

Nicole Meier, Director of Branding at Ultrafabrics, says of the partnership, "This summit lies at the perfect brand intersection for Ultrafabrics. Our work with aviation partners such as United Airlines and Virgin Galactic, Marine partners like Viking and Princess Yachts and a comprehensive who's who of hospitality brands, makes this an ideal platform for Ultrafabrics to participate in future-forward conversations on trends and sustainability."

Ultrafabrics will be featuring Volar Bio at the Summit, its first bio based high-performance fabric. Volar Bio is revolutionary in design and style, integrating 29% plant-based materials into the multiple layers of our proprietary construction.

Ultrafabrics launched 2022 Sustainability report with bold objectives.

Focusing on the future, Ultrafabrics was proud to release a 2022 sustainability report that lays out measurable, time-bound targets that support its long term sustainability vision: conserving resources and protecting the wellbeing of people and planet for generations to come, all while maintaining the high-performance functionality and ultimate comfort that Ultrafabrics has always been known for.

● Ultrafabrics is driving impact through 5-10 year targets and long term commitments and recognizes the unique position they are in to drive sustainable change across key global industries.

● By 2030, 100% of its product portfolio will have at least 50% rapidly renewable and/ or recycled materials.

● They commit to a 20% reduction in water use by 2025 from a 2020 baseline as percentage of yards produced.

● Maintain 3% or less waste to landfill intensity – meaning that 3% or less of the yardage they produce each year goes to landfill.

● The brand has removed PFAS/PFOA's from the bulk of its textile offerings.

● Within the area of renewable and recycled material innovation, Ultrafabrics increased the level of transparency through its partnership with TENCEL™ Modal fibres, a renewable resource that is utilised across 33% of our portfolio.

● Scheduled for completion in late 2024, a new mill will be built with closed-loop water usage and efficient energy sourcing.

*The full 2022 Ultrafabrics Sustainability Report is available upon request.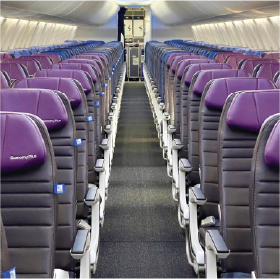 ---
About Ultrafabrics


Ultrafabrics creates materials for tomorrow by uniting Japanese craftsmanship and purposeful innovation. Based in state-of-the-art engineering, Ultrafabrics design intelligent, next-generation materials that combine high-performing functionality and comfort in an array of design styles that speak to the senses. Focused on unlimited creativity, lasting durability and greener solutions, Ultrafabrics is always innovating and evolving — with
people and planet in mind.

This next generation of non-leather performance fabric has been trusted by the most prestigious global brands across industries, including Virgin Galactic, MillerKnoll, Jaguar Land Rover and Fitbit.

www.ultrafabricsinc.com

For further press information or high-resolution images:

UK/Europe: Christine Samuelian, Friends & Co: +44 (0) 7808 721 308,
christine@friendsandco.co.uk

North America: Michelle Auer, Friends & Co: + 1 416 550-4047,
michelle@friendsandco.co.uk