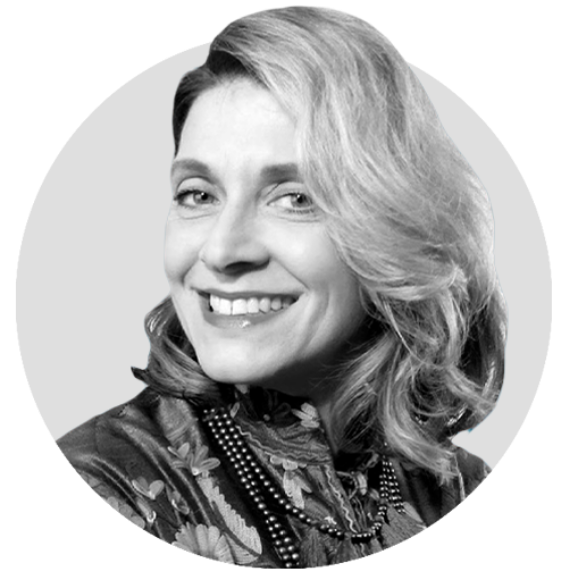 Jana Platina Phipps
Company: Home Couture Collective / TrimQueen
Phone: 917-882-8402
Email: jana@TrimQueen.com
City, State: Corlandt Manor, NY
Young Textile
Professionals Texpert
---
Texpert Advice
What is your area of expertise?
I am an embellishment expert, designing trimmings and sharing embellishment fabrications as a create form of self-expression and powerful design tool. As a byproduct, I have gained Instagram Agility which I now also teach.
What advice helped to accelerate your career?
Early on, I joined WithIt at its inception and my early mentors supported me with introductions that opened doors. These ladies taught me to step up, volunteer, connect and be gracious. This has served me well for 25 years and I still stay active in peer-mentoring that keeps me motivated and accountable.
What do you wish you'd known earlier?
Work / Life balance is a myth. See below.
Why do you love the textile industry?
I LOVE the CREATIVITY and the people. There are a million ways to use your skills in this industry, finding the right niche and company to empower creative design and thinking is the challenge.
How do you address "failure"?
Mistakes are for learning! That's what I teach my kids and tell myself in business, life, and on the tennis court. My dad encouraged me to try and fail when I was young because I didn't have as much to lose then as I do now.
What have your biggest challenges been in the past? Future?
My biggest challenge to date was having a baby and continuing to work. No one ever prepared me for how hard it was, and I am a tough broad w stamina, but having my daughter and working at full speed nearly put me in the hospital with exhaustion. This experience motivated me to start my own business.
How do you manage your work/life balance?
My work and life are integrated. I don't seek balance because it's elusive and I end up feeling defeated. Once I changed my expectations of balance, I felt more winning. Work and life heat up at different points, I ride the wave and feel best when I fit self-care in both scenarios.
How did you cope with 2020?
I pivoted, I analyzed my assets and created programming and a product line that I could do and sell virtually. E-commerce baby!
Do you have a daily routine to optimize your success?
What is your guilty pleasure?
What are your future goals?
To eventually retire part-time in Venice, Italy and create textile art.