Apr 28, 2022
Sattler Outdura's® New VIRAGE Collection Makes a Powerful Fabric Statement
Hudson, N.C., April 28, 2022 – Award-winning Sattler Outdura, a division of The Sattler Group, Austria, is presenting their dynamic new VIRAGE collection of solution-dyed acrylic fabrics at the Interwoven Show in High Point, NC, May 22-25, Space MST 505. Punctuated by four distinct fabric statements, VIRAGE offers 176 jacquards, textured dobbies, and stripe selections that are ideal for outdoors or in.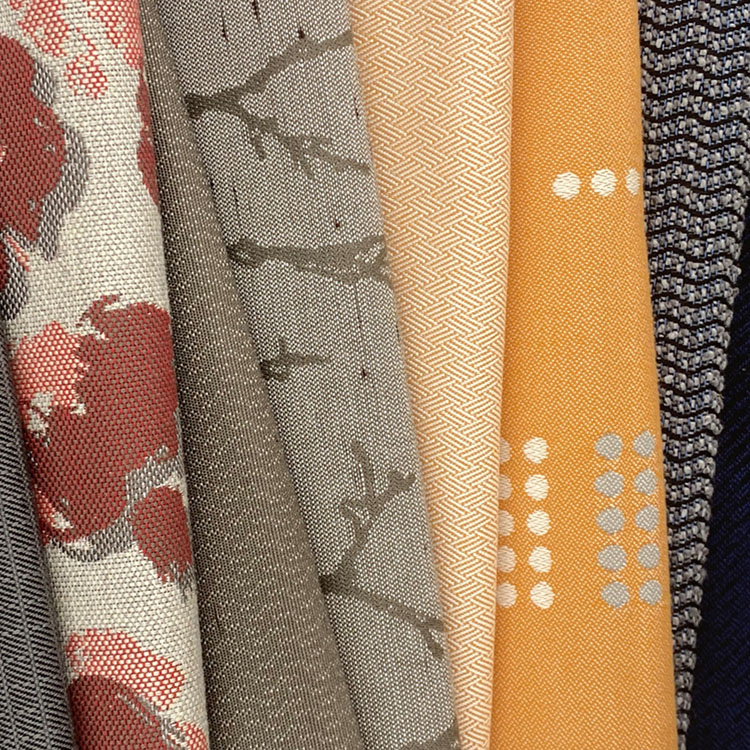 "The Outdura VIRAGE collection communicates creativity, courage, success, individuality, and the positive changes that we have all gone through the past couple of years," reflects Mariia Elizarova, Sattler Corp senior designer for the casual furniture division. "All four fabric statements have a wide array of base cloths and accent fabrics, offering designers, retailers and consumers diverse and well-coordinated color palettes and fabric groupings, yet also providing an opportunity to combine their selections to present their own unique personalized style."
The four new VIRAGE fabric statements are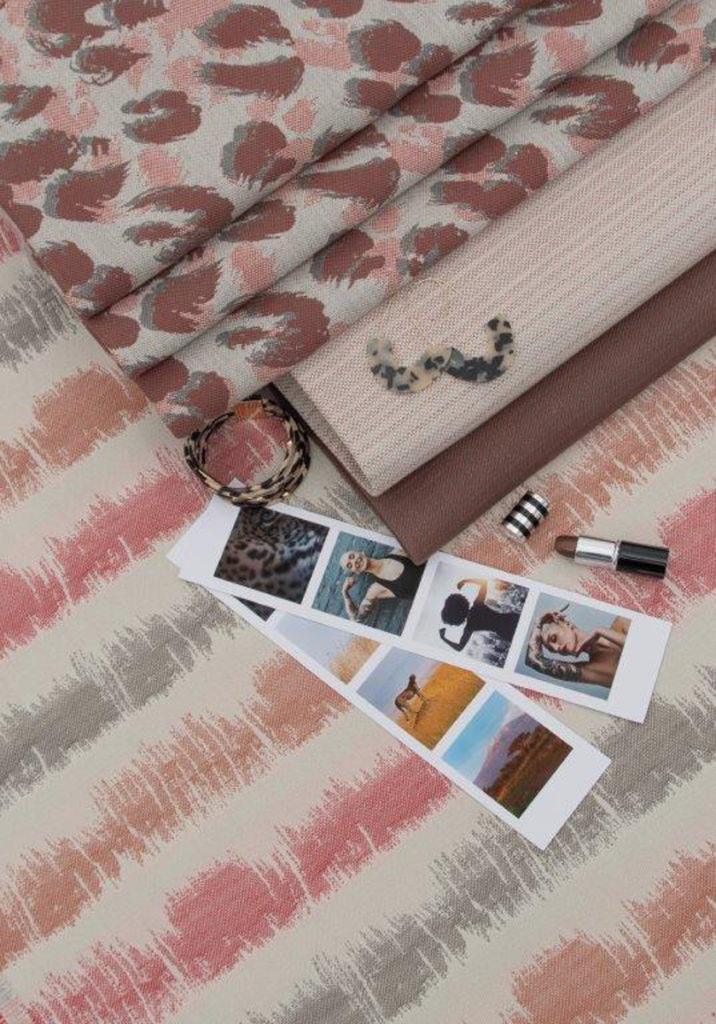 BE BOLD plays with the contrasts of confident but calm colors with passionate and ambitious brick, gold and brown shades found in earth, fire, and animal
prints. This group's signature fabric, the Wildcat jacquard animal print, represents the collection's spirit and ideology. It stands for being bold, confident, and taking leading roles.
ESCAPE celebrates the neutrals and subtler colors found in nature. It builds on the idea of escaping from a modern technology-driven world to a restful, peaceful sanctuary where relaxing becomes the new modern luxury. Sherwood, the signature jacquard print of this category, was elaborately drawn by hand allowing enough space in the flowing botanical design to remind us of the importance of peace and calm in our lives.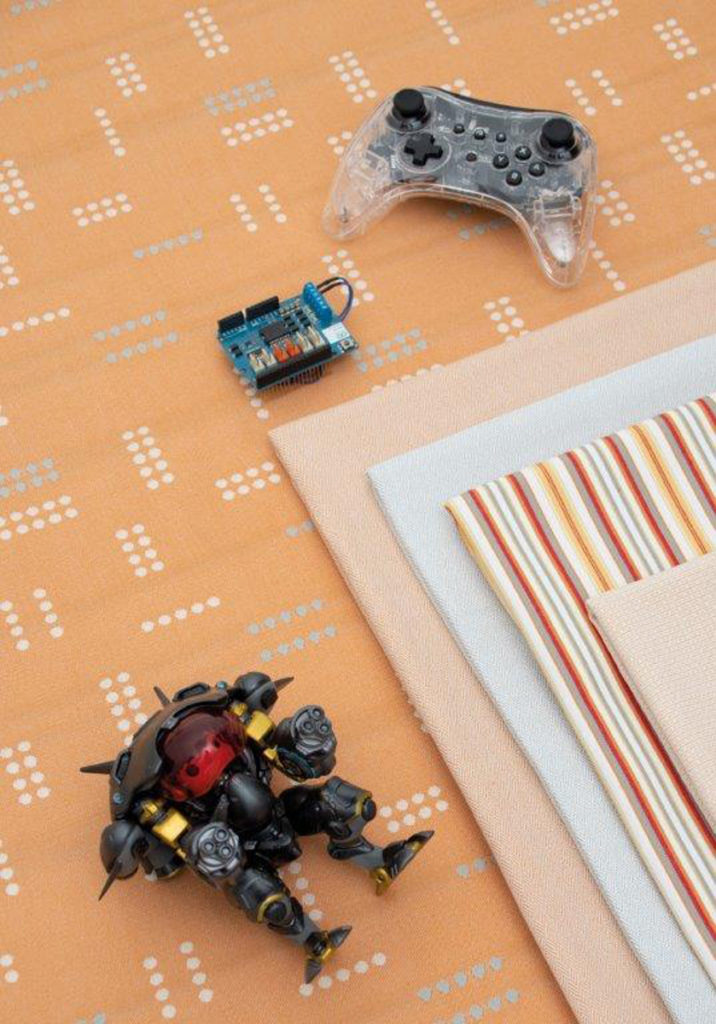 DIGITAL is vibrant and optimistic; it sparks energy and joy while communicating a positive meaningful message through bright colors and modern patterns. Staying on the bright side and choosing to be happy is communicated in the Jot Dot jacquard's playful array of lively dots that focus on connecting us to each other. It is supported by the Partyline dobby that represents creative online communities and the sharing of ideas through networking.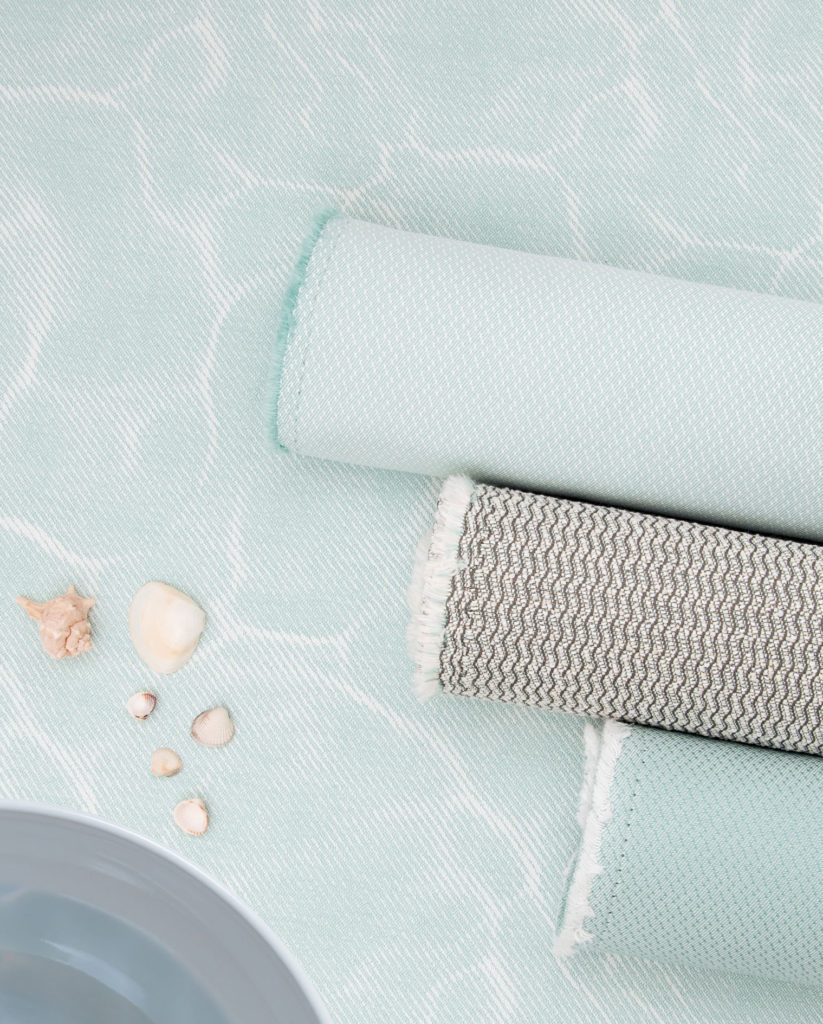 TRANQUIL offers modern, minimalistic yet refreshing color solutions inspired by motifs found in global waters from vast oceans to rivers and streams. The Surf jacquard signifies the textures and patterns observed in waves breaking on the shore while the Lagoon jacquard mimics the choreography of the water's surface, and the Ripple dobby tells a story of diverse tides and moving water.
The Outdura solution-dyed acrylic fabrics are all woven in the historic Hudson Cotton Mill, circa 1904, in Hudson, North Carolina. The 180,000 sq. ft. mill is on the National Register of Historic Places and functions as Outdura's US headquarters in addition to being the textile production center.
---

About Outdura


Sattler AG, headquartered in Graz Austria, is a fifth generation, family-owned company with 145 years of history in the solution-dyed acrylic fabric market. They specialize in manufacturing and marketing fabrics for awning, marine, transportation, and industrial applications throughout the world. Outdura is headquartered in Hudson, N.C. with manufacturing, sales & marketing, corporate services, and distribution / logistics all based in Hudson. For more information please visit Outdura and follow us on Instagram and Facebook.


Contact: Cathy Lloyd
The Media Matters, Inc.
cathy@tmm.agency
336.956.2488