May 5, 2022
The Next Generation in Textiles & Design – Families Interwoven in the Business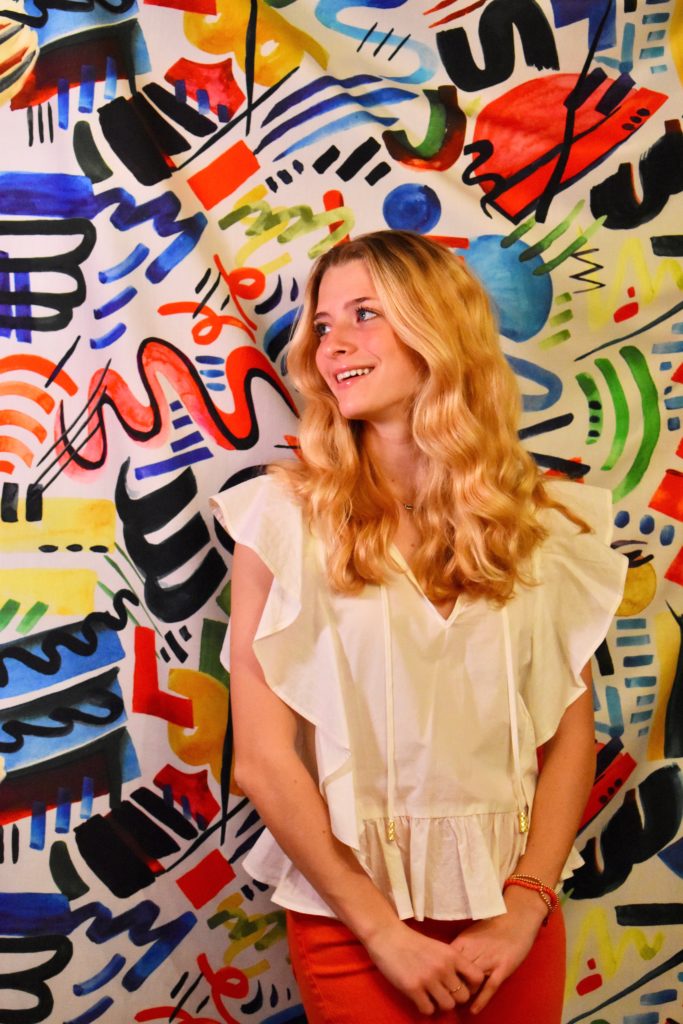 John Kearns of Hamilton Fabrics, spotted a design on Instagram from a "friendly" competitor's daughter, Isabella Rocque. John approached Isabella and asked if she would like to have her design made into a fabric.

People in the fabric & furnishings industry are like family, a tight knit group of innovative, creative thinkers setting the path for their industry and helping move it forward. Having the desire to continue propelling the industry into the next generation, John partnered with Isabella Rocque Designs.

John's keen eye for selecting artwork to develop into fabrics set the process in motion and the pattern Noetic was created. Isabella's inspiration for the Noetic fabric pattern was created from a school project on the artist, Wassily Kandinsky. Also, it was inspired by a trip to the Proposte Fabric show in Italy. When Isabella is not painting, sketching, taking photographs, or playing soccer and tennis, she is a busy high school junior from Greensboro, N.C.