Sep 22, 2023
ULTRAFABRICS X PANTONE
The world's finest performance fabric collaborates with the global leader in color trends and development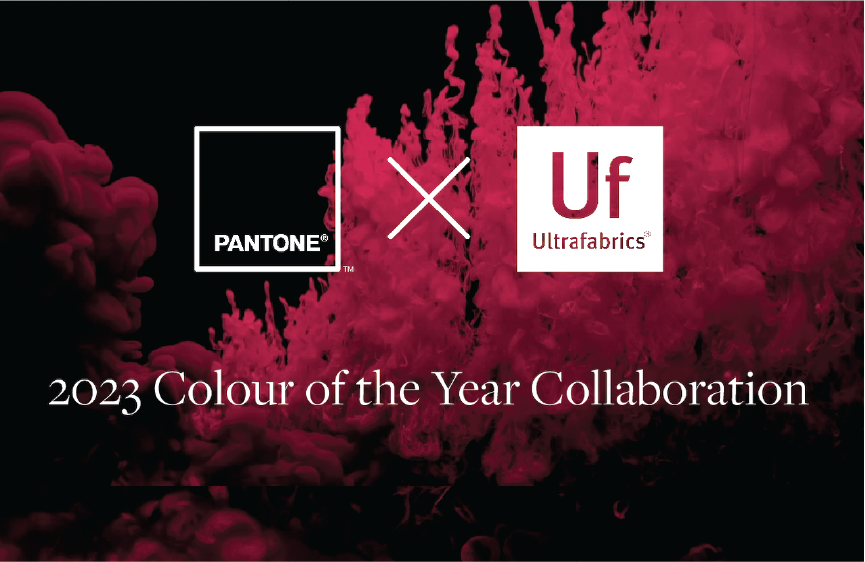 Ultrafabrics, the world's leading producer of high quality performance fabrics, announces its collaboration with color expert PANTONE to inspire the use of the new Pantone Color of the Year 2023, PANTONE 18-750 Viva Magenta.

"This year's PANTONE Color of the Year is powerful and empowering, " says Laurie Pressman Vice-President of the Pantone Color Institute. "It is an animated crimson red that revels in pure joy, encouraging experimentation and self-expression without restraint, an electrifying, and boundless shade that is a stand-out statement. PANTONE 18-1750 Viva Magenta welcomes anyone and everyone with the same verve for life and rebellious spirit. It is a color that is audacious, full of wit and inclusive of all. "

These two global authorities on color have joined forces to showcase how Viva Magenta can be activated to create transformative spaces.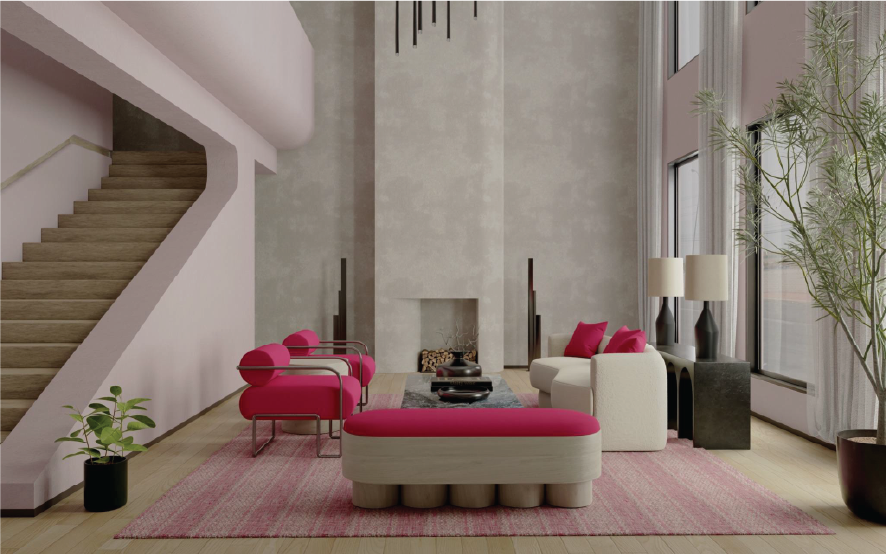 "The Pantone Color of the Year is a critical driver of design. Together with Pantone, we're looking forward to helping designers bring cultural timeliness to timeless design, " says Barry Silverman, Vice President of Marketing and Branding at Ultrafabrics. " The collaboration will help the design industry connect to the color zeitgeist in a sustainable and enduring way. "

The first initiative will see Ultrafabrics Color of the Year Palette featured in Pantone Connect with a selection of complementary Ultrafabrics color swatches sitting seamlessly with Viva Magenta, serving as a flourish of inspiration for any interior designer or specifier.

Throughout 2023 Ultrafabrics will deepen their collaboration with Pantone through a series of co-branded global, interactive events, sharing their expertise on how color can be implemented in almost any type of space and into Viva Magenta's application possibilities across the world of interiors.

"Ultrafabrics will also launch special edition colors inspired by Viva Magenta throughout 2023, " says Ultrafabrics color expert Kimberle Frost. "Our forthcoming palettes will power new visions around the Pantone Color of the Year across all areas of interior design. "

"We are excited to work with Ultrafabrics to explore the application of the Pantone Color of the Year in interior design and beyond, " says Elley Cheng, Vice President and General Manager of Pantone. Ultrafabrics' special edition colors will be released within its collections UF Select Montage, Brisa and its bio-based fabric, Volar Bio.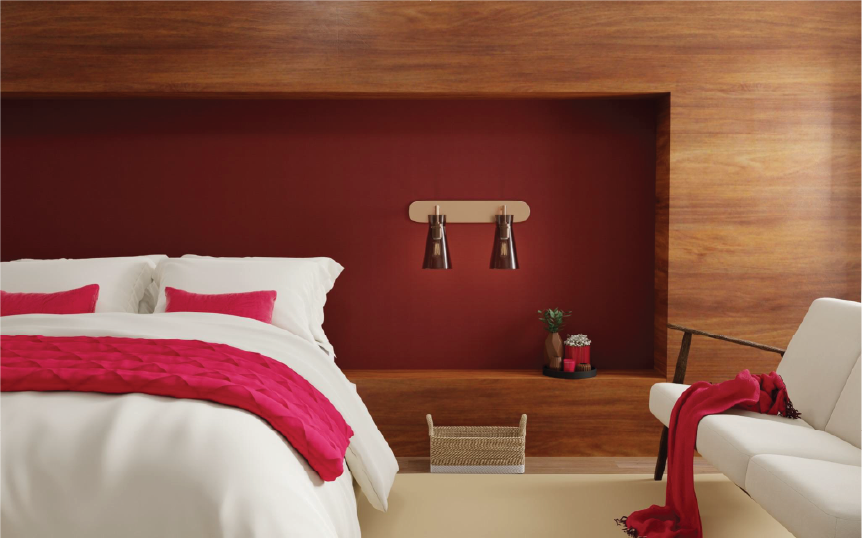 ABOUT ULTRAFABRICS

All of the Ultrafabrics collections are crafted in its Japanese mill using the proprietary production process, Takumi™ Technology. Ultrafabrics is passionate about creating unrivalled sensorial experiences and its investment in innovation, research and development has resulted in a range of polyurethanes suitable for both indoor and outdoor use. With an extensive client list of luxury brands spanning many industries, from residential and contract furniture, to upholstery for cars, yachts, airlines and private jets.

www.ultrafabricsinc.com

About the Pantone Color of the Year

The Pantone Color of the Year selection process requires thoughtful consideration and trend analysis. To arrive at the selection each year, Pantone's color experts at the Pantone Color Institute comb the world looking for new color influences. This can include the entertainment industry and films in production, traveling art collections and new artists, fashion, all areas of design, popular travel destinations, as well as new lifestyles, playstyles, and socio-economic conditions. Influences may also stem from new technologies, materials, textures, and effects that impact color, relevant social media platforms and even up-coming sporting events that capture worldwide attention. For 24 years, Pantone Color of the Year has influenced product development and purchasing decisions in multiple industries, including fashion, home furnishings, and industrial design, as well as product packaging and graphic design. For more information and to see past selections for Pantone Color of the Year, please visit:

www.pantone.com/articles/technical/what-is-color-of-the-year

About Pantone
Pantone provides the universal language of color that enables color-critical decisions through every stage of the workflow for brands and manufacturers. More than 10 million designers and producers around the world rely on Pantone products and services to help define, communicate and control color from inspiration to realization—leveraging advanced X-Rite technology to achieve color consistency across various materials and finishes for graphics, fashion and product design. Pantone Standards feature digital and physical color specification and workflow tools. The Pantone Color Institute™ provides customized color standards, brand identity and product color consulting as well as trend forecasting inclusive of Pantone Color of the Year, Fashion Runway Color Trend Reports, color psychology and more. Pantone B2B Licensing incorporates the Pantone Color System into different products and services, enabling licensees to communicate and reproduce certified Pantone values and improve efficiencies for their users. Pantone Lifestyle brings color and design together across apparel, home, and accessories. Learn more at www.pantone.com and connect with Pantone on Instagram, Facebook, and LinkedIn.

For further press information or high-resolution images:

UK/Europe: Christine Samuelian, Friends & Co: +44 (0) 7808 721 308,
christine@friendsandco.co.uk
North America: Michelle Auer, Friends & Co: + 1 416 550-4047,
michelle@friendsandco.co.uk